Parkland
Magnificent Grade 1 listed Bruce Castle and the Tudor Tower stand proud midst 20 acres of historic parkland. Now Bruce Castle Park, this fine landscape is much-loved and used by many.
The parkland's long and rich history can be traced back to Domesday Book. Shaped over centuries, this green landscape provided food for the manor house, was the playground for the rich and wealthy as well as inspiration for formal garden design and planting. A sports ground and nature resource for outdoor learning for Bruce Castle schoolboys from 1827, it became the first public park in Tottenham in 1892. 
Image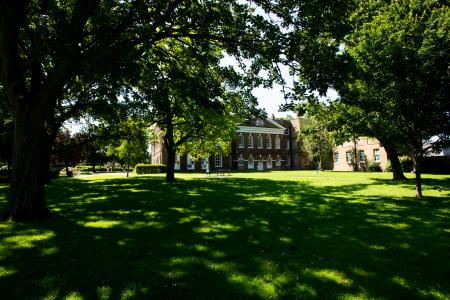 Walking around the park today, traces of its illustrious past can still be found. The Tudor Tower is a rare and possibly unique archaeological survivor in this country of a hawks mews, used for keeping birds for hunting. The 17th century wall (Grade 2) to the south once protected the castle's kitchen gardens and nowadays a small community orchard of heritage apple trees. To the north-west of the park a grassed-over 17th - 18th century bank or rampart are still visible. This kept livestock in the grounds, and later became Mount Walk, part of the 18th century pleasure gardens.  
Image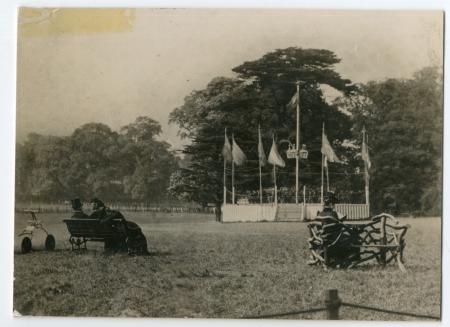 Majestic mature trees and individual specimens, including a gingko bilobo tree and mulberry tree, make the park an ecological haven hosting incredible wildlife and habitats. The park is also home to a stately and much-admired ancient oak tree, believed to be about 500 years old. Counted as one of the Great Trees of London, the Great Oak was voted runner up in the Woodland Trust's Tree of the Year award in 2018.  
Image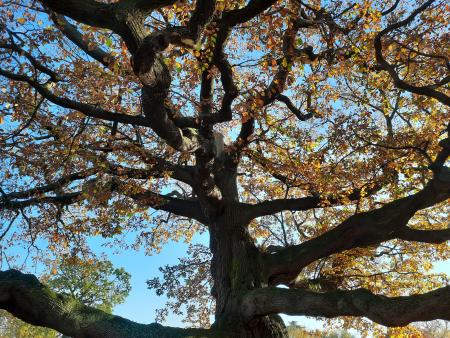 A beautiful colony of crocuses hugs the North-West corner of Bruce Castle Park, not far from the Antwerp Arms and the Medieval All Hallows Church. They come into stunning bloom each spring. Specialist ecologist and Tottenham resident Brian Wurzell included a description of the colony in his ecological assessment of the local parkland.
Based on Brian's analysis, the crocuses get a special mention in the 'Flora Britannica' (1997), where they are described as 'remarkable', having not only survived but flourished over decades. They are noted in particular for the significant number of crocus varieties growing in just one area, including a cross between the pale lilac C. 'biflorus' and the yellow C. 'chrysanthus'.
Image
There are also areas of tranquillity. In 2001, Haringey's Holocaust Memorial Garden was dedicated in Bruce Castle Park. The Garden honours those who died in the Holocaust of World War Two and other genocides. Memorials in the garden remember some of Haringey's most inspiring Holocaust survivors – Roman and Susie Halter – as well as a sculpture 'Imagine, Remember, Reflect, React' by local artist Claudia Holder. These complement an important collection of memory about Haringey's remarkable Holocaust survivors in Bruce Castle Museum and Archive. 
Image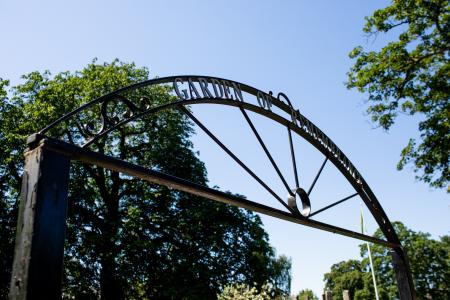 Bruce Castle, the Tudor Tower and Park, along with neighbouring All Hallows Church and Churchyard, are of significant archaeological interest, awaiting potential new discoveries. A community archaeological dig in 2006 uncovered a collection of fascinating finds, now on display in the Museum, as well as telling us more about the Tower and Bruce Castle. 
Bruce Castle Park has a children's playground to the north of the Museum. The Pavilion café can be found in the south-east corner of the park.
Image