Visiting the Archive
Haringey Archive and Local History  
Haringey Archive Service is based at Bruce Castle Museum and Archive. Holding the London Borough of Haringey's archive, special collections and local history library, these are available for the public to access by appointment in the Museum's Search Room.  
We welcome anyone wishing to learn more about the past of the local area. If you are intrigued by the history of a street, building or neighbourhood, or wanting to investigate records of a shop or business, or interested in stories about communities or members of your family - there's so much to explore.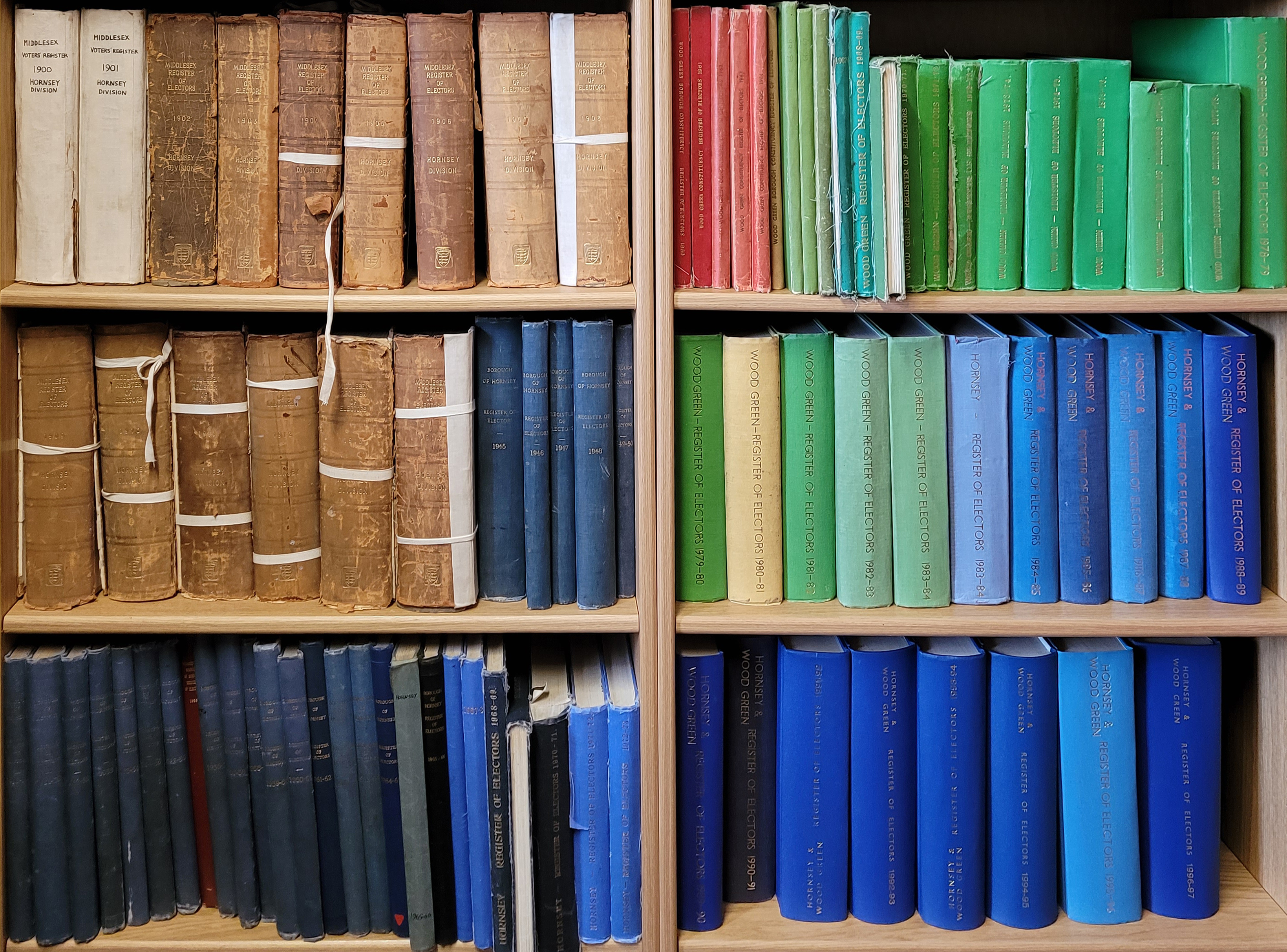 Visiting the Archive Search Room 
Booking is essential.  
We are here to help you get the most out of your visit and can advise on sources for your research. To discuss your visit and make an appointment please:  
telephone: 020 8489 4250 (option 2)  
Search Room Opening Hours  
Wednesday to Friday: 10am to 12.30pm and 1.30 to 4pm 
Every second Saturday of the month: 10am to 12.30pm and 1.30 to 4pm 
Please remember to book your appointment. 
To give you an idea of what you can expect before, during and after your visit, please read our guidance document: What to expect when visiting the Search Room (PDF, 101KB).
Remote enquiry service 
If you are not able to visit in person, we can offer a limited remote enquiry service. Please email your enquiry for further advice: museum.services@haringey.gov.uk  
The Archive and Local History Collections
Materials available in the collection include: 
Official records of Haringey Council and its predecessor authorities - Tottenham, Wood Green and Hornsey 
Parish records (except Parish Registers)  
Electoral registers dating from 1890 onwards 
Historical Parish and Ordnance Survey maps 
Photographs, postcards and prints illustrating Haringey's past 
School records (Admission Registers and Log Books) for many local schools 
Records of local organisations, businesses and societies 
Special collections of material, including those relating to Alexandra Palace and the Prince of Wales Hospital 
Reference books on the history of the area 
Pamphlets and periodicals produced by local organisations 
Local street directories 
Local Newspapers 
Selected lists of our archive collections are available on Discovery: The National Archives. 
To find out more about other items held by the museum, please visit our Museum Collections page.
For information about births, deaths, marriages and civil partnerships in Haringey visit the Certificates and Corrections page.