Walks
Walks and talks on a variety of topics and in a variety of places around Bruce Castle Museum are organised on a regular basis. 
Windrush 75! Walking Tour of 400 years of Black history in Tottenham
Saturday 24 June
Morning walk 10.30am-12pm
Afternoon walk 2pm-3.30pm
Free, all welcome.
Image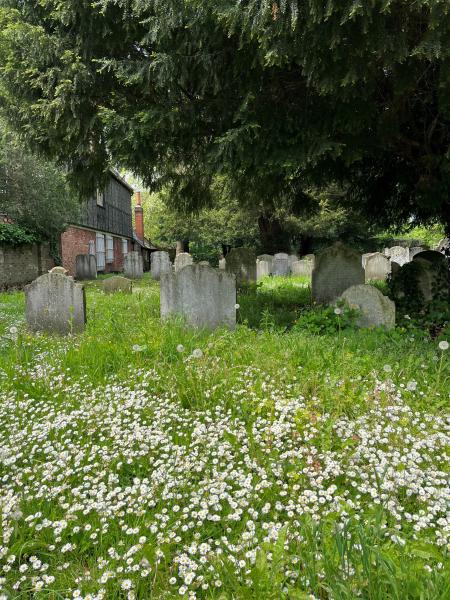 For our Windrush 75 celebrations, join tour guide Avril Nanton on this special free historical walking tour in and around the area of Bruce Castle. She will be looking back at over 400 years of Tottenham's Black history with stories of local heroes, changemakers and activists.
Starting off at Bruce Castle Museum, this tour will take in original objects and art on display in the Castle, then lead you around Bruce Castle Park and nearby Lancasterian Primary School, All Hallows' Church & Graveyard, before ending at Tottenham Cemetery.
Just sign up for your free place to find out more about fascinating people, places associated with them and their legacy to Tottenham and British history from the past four centuries.
This walk is created and organised with Bruce Castle Museum & Archive and Avril Nanton.
Start: Meet at Bruce Castle Museum and Archive (under the clocktower/main entrance), Lordship Lane, Tottenham N17 8NU. For the morning walk, meet from 10.15am. For the afternoon walk, meet from 1.45pm.
Ends: Tottenham Cemetery, N17
Booking is essential via Eventbrite as numbers are limited.
For queries, email: museum.services@haringey.gov.uk